Tomorrow is May 1st and the first day of my birth month celebration. On May 25th I will be 52 years old (a fun palindrome). The number is the same front and back and I decided to reward YOU with a sale.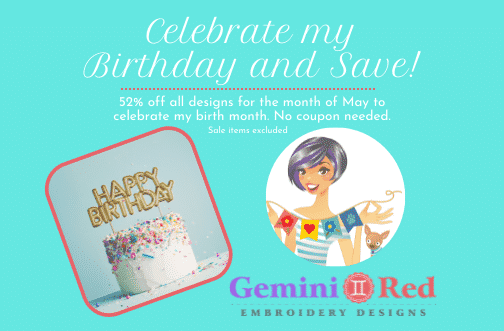 All designs will be 52% off for the entire month of May!!
No coupon required…starting tomorrow the discount will automatically be applied at checkout.